HEIR FORCE ONE (Harry)
(HR Cold Creek's Crash JH x GRHRCH Bookcliffs Suede MH)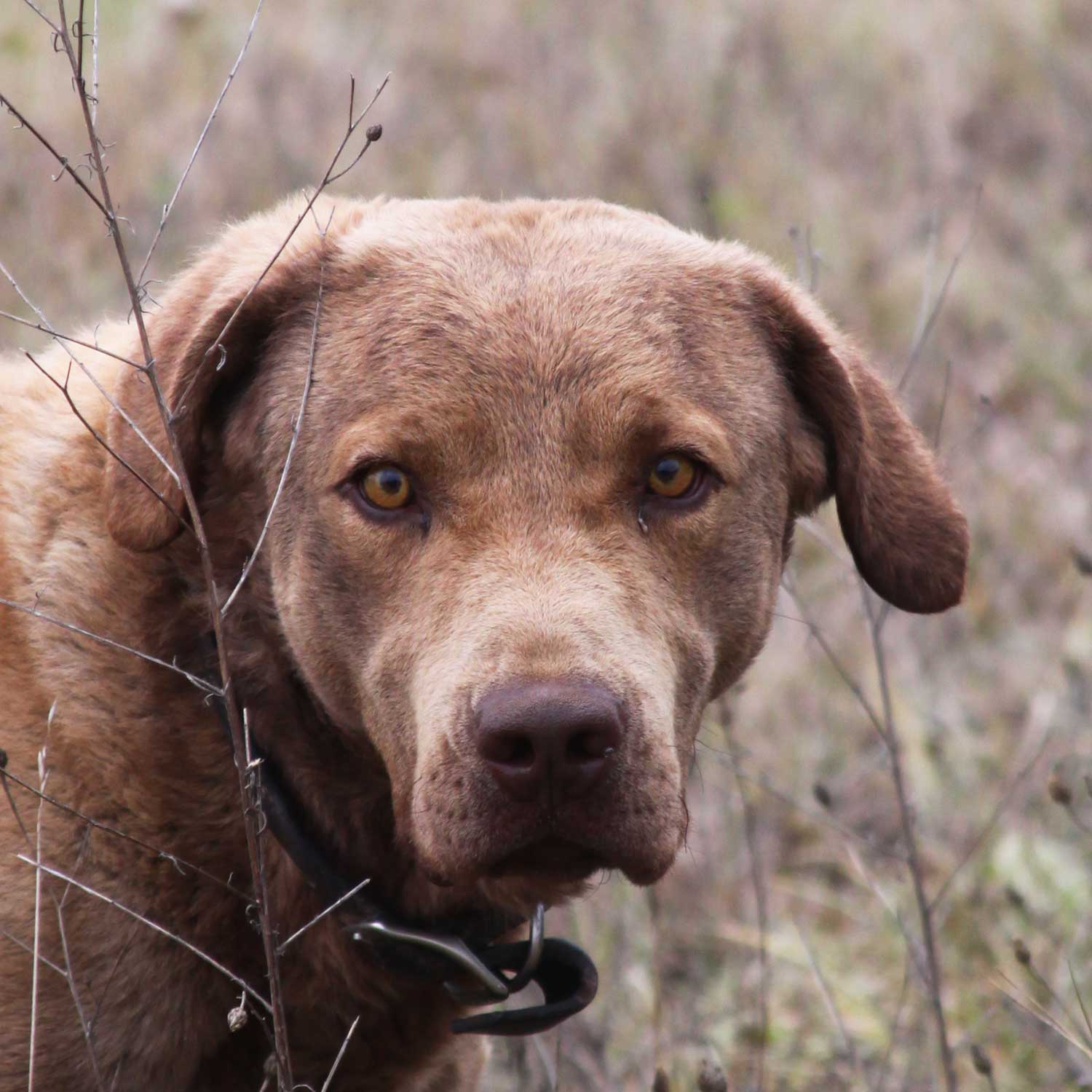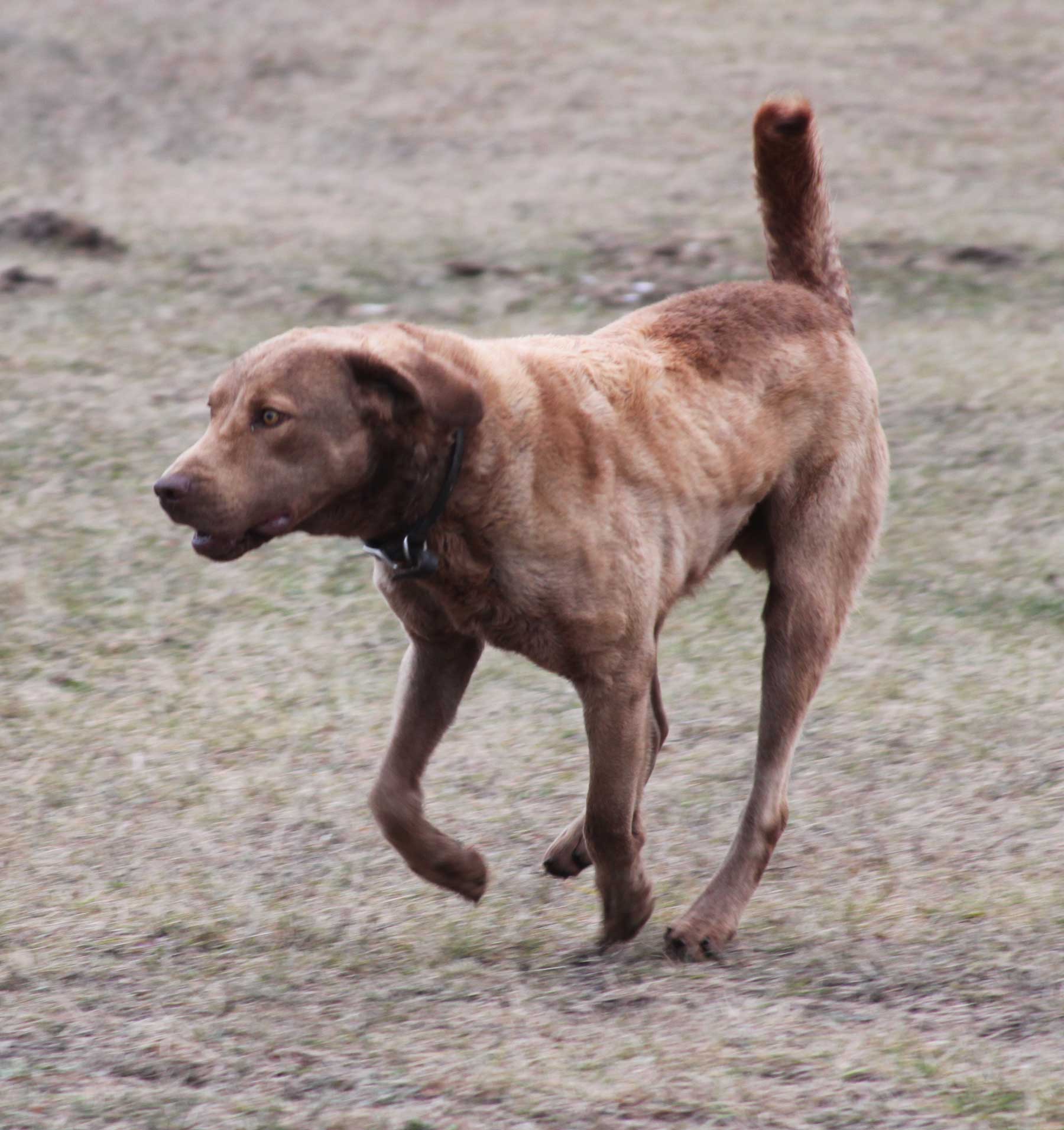 Harry is 85 lbs of solid muscle. He's worked in my guide string for the past two seasons and picks up around 500 birds a year. He has an excellent disposition and high trainability. He has the same sort of team player work ethic as his sire, Crash. Harry is linebred on one of the greats of the breed, DC-AFC Gamblers Dilwyn Stacked Deck MH (see pedigree).
OFA HIPS GOOD CB-10829G26M-VPI
OFA Elbows Normal CB-EL2665M26-VPI
DM Clear CB-DM1850/3M-VPI
EIC and PRA Clear by parentage
Pedigree: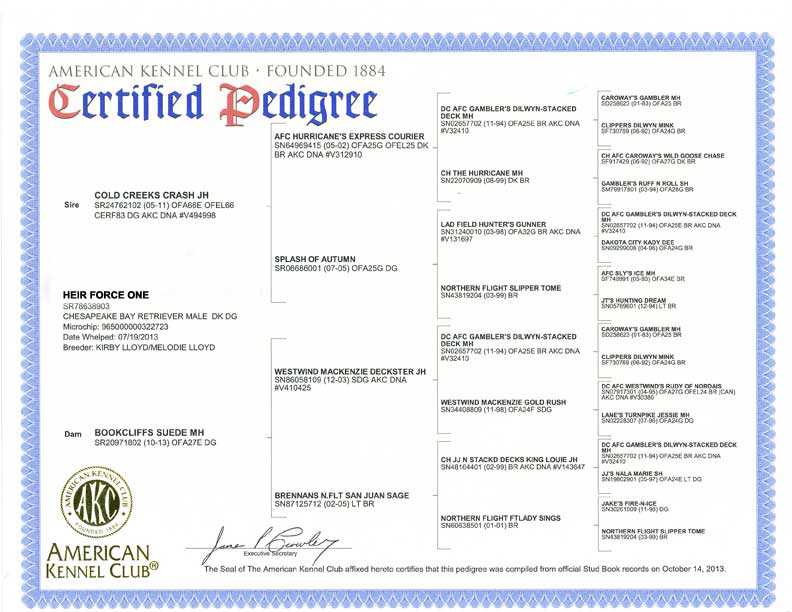 Stud Fee: $800
Negative Brucellosis required
HR COLD CREEK'S CRASH JH (For reference only-- now retired)
(AFC Hurricane's Express Courier x Splash of Autumn)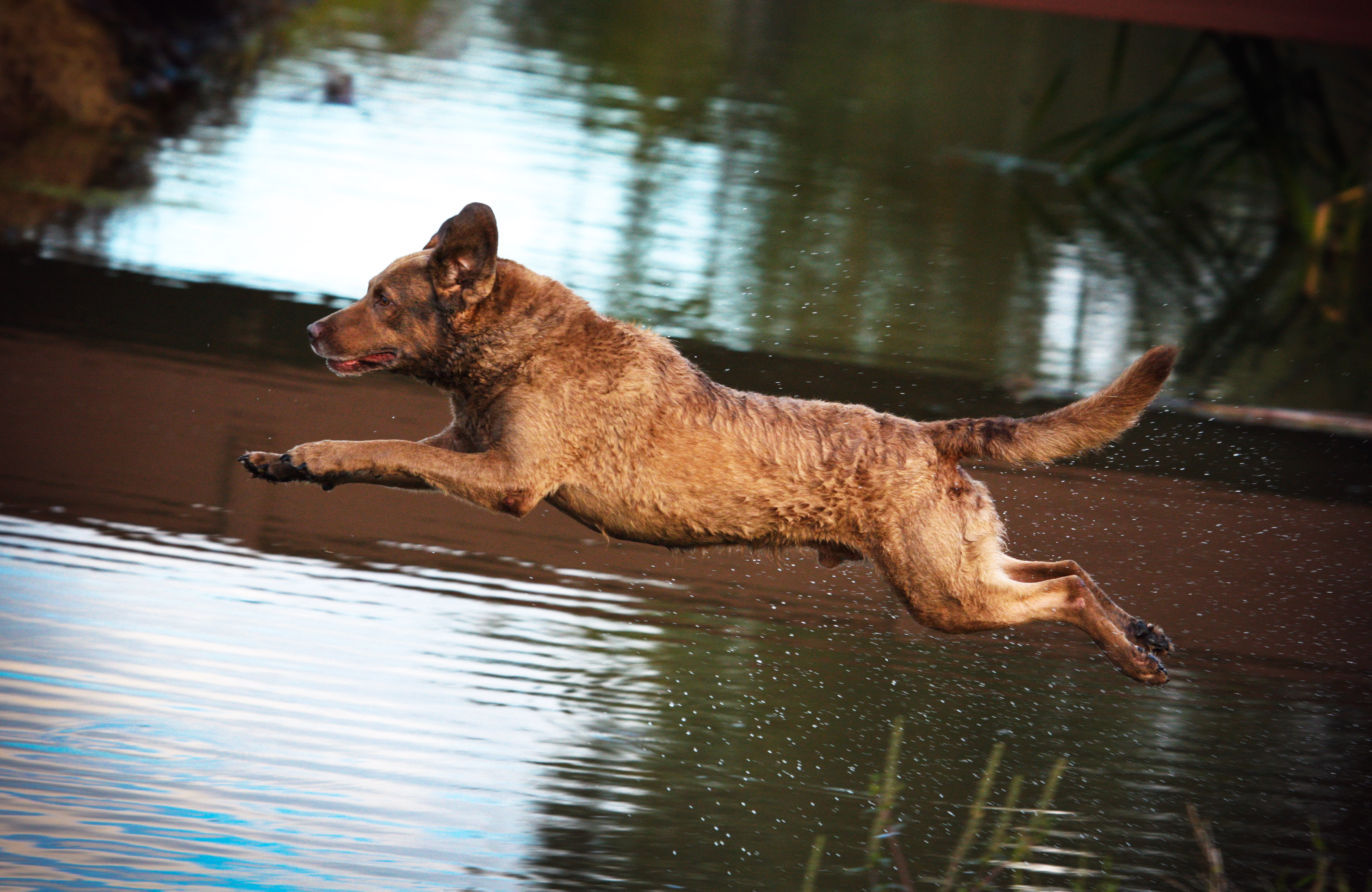 Crash came to me for training a few years ago, and we immediately formed a very strong bond. It was always hard for me to see him leave when it was time for him to go back home....and now he is home here at Red Branch for good! My sincere thanks to the Golenberke family for this wonderful opportunity.
Crash is one of the most intelligent dogs I've ever had the privilege to be around. He is a thinker, and excellent problem solver, plus he is very tuned into my directions and is a team player. He's got a ton of talent, and looks a lot like his grandsire, DC-AFC Gambler's Dilwyn Stacked Deck MH. He is very intense when hunting or training, has plenty of drive and ability, but still stays connected to my directions.
Crash's health info:
Hips OFA Excellent CB-9609E66M-VPI
Elbows OFA Normal CB-EL1714M66-VPI
PRA Normal 10-8104
CERF Clear
EIC Clear D10-047139
DM Carrier CB-DM949/68M-NOPI-CAR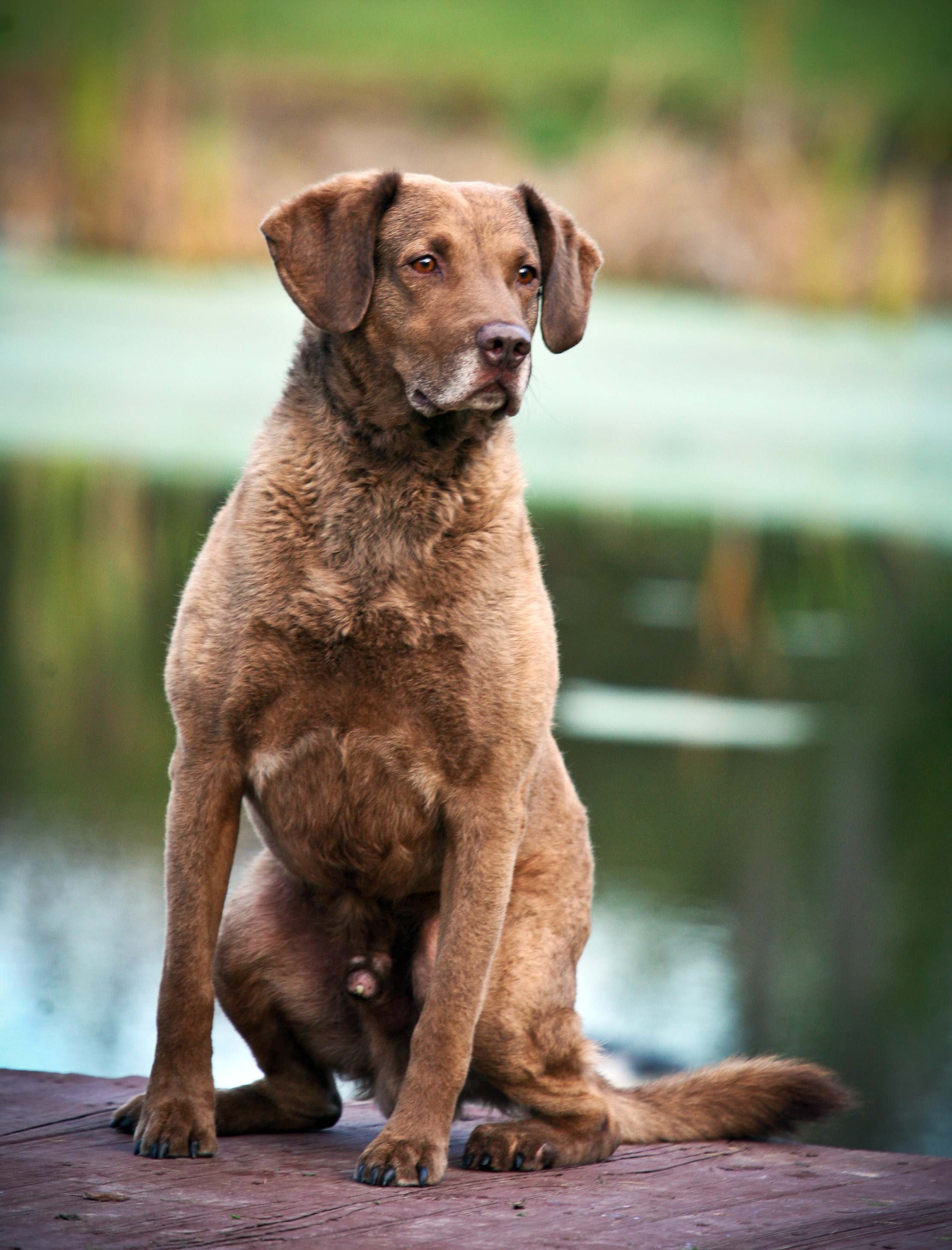 RED SKY'S SHOULDA BEEN A COWBOY SH (Toby) (Now retired--for reference only)
(DC-AFC Bertram's Blazing Firewater MH x Bertram's Shot Of Captain Morgan)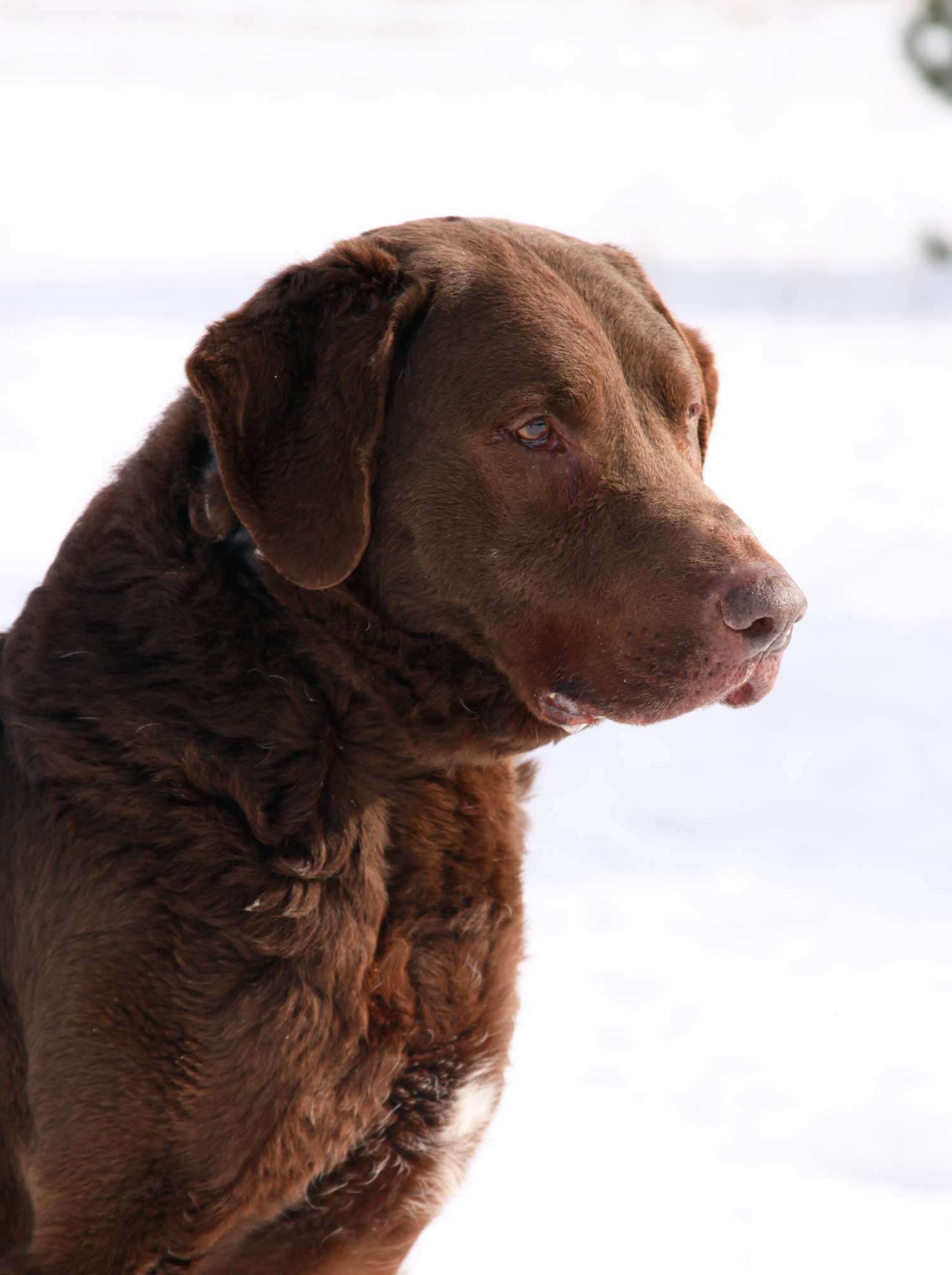 Toby is a solidly built, dark brown dog, about 85 lbs. He has a very friendly and willing attitude, and is a high energy retriever with excellent marking skills and a solid, never say quit work ethic. His pups are taking after him in both looks and talent. Toby was owned, trained and loved by my good friend Dan Peterson, who passed away unexpectedly in the fall of 2013.
OFA Hips CB-9019E
Elbows EL-1518 normal
Eyes 6162/09
PRA normal
CHIC 58726
DM Clear
EIC Carrier